This week's "On Deck" game, Barrier, is simply a copy of a game which came before, a different type of game.
For the first person to post here a picture of the game in question I have a 2006 GEGOTW t-shirt: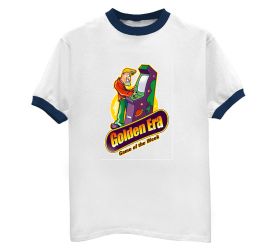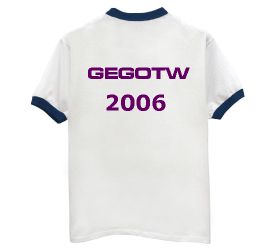 I have no more Medium 2006's and I don't plan on ordering any more. If you insist on Medium, you can, if you like, substitute a 2005 in that size. Otherwise you are out of luck. On the other hand, if you choose Large or X-Large, I am going to throw in a 2005 of the same size whether you like it or not. If you already have one, give somebody else a chance.
Oh, and for the picture of the game...I am going to insist on the
original
version, not a later variation.