Golden Era Game of the Week
See introduction

here
The Game:
Imago
romname:
imago
Screenshot: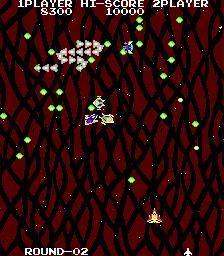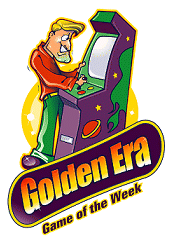 (click to see current MARP scores)
Reward:
$25 (usd)
Deadline for submission to MARP:
September 15, 2006 2359 hours GMT
Further Bounty:
none
"Space - The limitless unknown dimension awaiting the advent of mankind."
Whatever that means.
Bit of a bizarre amalgam of Centipede, Galaxian, maybe even a little Spiders thrown in for good measure. Then the last bug comes at you sort of like the final alien in Space Invaders.
Random prize:
One player submitting, selected randomly from those who do, will receive a Pac-Man Fever CD by Buckner and Garcia:
(Click for lyrics and samples)
Use WolfMAME .106
On Deck game:
Hopper Robo