Golden Era Game of the Week
See introduction

here
The Game:
The Three Stooges
romname:
3stooges
Screenshot: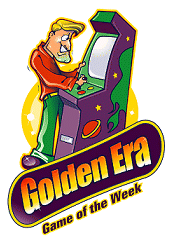 (click to see current MARP scores)
Reward:
$50 (usd)
Deadline for submission to MARP:
September 1, 2006 2359 hours GMT
Further Bounty:
none
"Ooh, a wise guy, eh?"
Not much information out there on this one.
As Captain Picard would say: "Let's see what's out there."
The usual one hour time limit will apply, and we will be adhering strictly to Rule 2h. (The TG record from 1986 is over 2 million.)
Random prize:
One player exceeding 25,000 points, selected randomly from those who do, will receive a "Super Snake" arcade machine Halloween costume:
Use WolfMAME .106
On Deck game:
Lost Tomb