Killing a couple of birds with one stone here:
1) I want to give out some 2006 GEGOTW t-shirts and don't have a lot of spare time these days to make puzzles and shit. I could give them as random prizes weekly, but I think a GEGOTW shirt should be "earned" and not won by chance.
2) I found an unbelievable item for next week's random prize and I can't wait to reveal it.
So...
For the first person who can guess the random prize I have in mind and post a link or pic here in this thread I have a 2006 GEGOTW t-shirt in your choice of size (S, M, L, XL):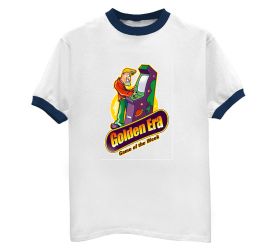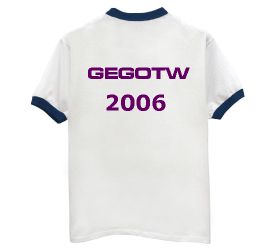 Your clues (I may add some if necessary):
1) Google is your friend.
2) The prize will be very much in the Golden Era arcade theme just like the previous random prizes.
3) You will need to receive it before the end of October.
If you already have a 2006 shirt, let's let others have a chance, but you may PM me the answer and I will credit you in the thread for a job well done.